Our Pastor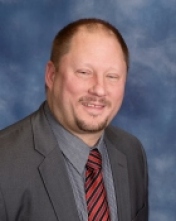 Joshua Kesting

Pastor

Phone:920-625-3422

Email: pastorkesting@juno.com

Address:


125 E School St
Neosho, Wisconsin 53059


Pastor Joshua Kesting has served St. Paul's in Neosho since June of 2007.

He grew up in Boltonville, Wisconsin. He completed his pastoral training at Wisconsin Lutheran Seminary in 2001 and was assigned to his first congregation in Englewood, Flordia.

He is married to his wife Samantha and they have been blessed with four children.

Pastor enjoys gardening and brewing his own beer among other hobbies.